Christ Church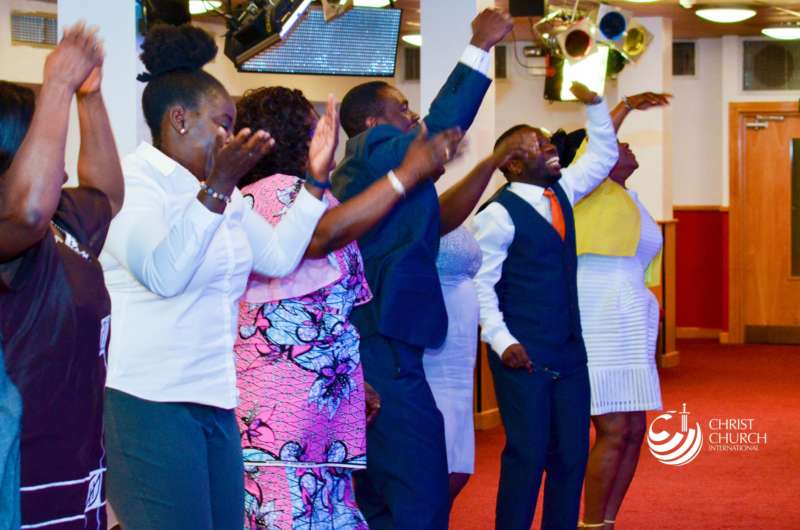 Do you know that it matters where you go to church and where you spend your life after death? God has a place for you alone where you can learn and grow in your relationship with him.
Christ Church is a vibrant church.
Our mission is to help people become fully devoted followers of Jesus Christ.
We believe that church is not just about Sunday service... Church is people, church is missions, church is changing lives and being part of something that really matters.
Our services are inspiring , dynamic, engaging and lot of fun.
Teaching is bible-based and practical.
What's the result? A place where people at every level of spiritual growth feel at home; both seasoned believers and those just checking out spiritual matters are drawn to God and one another. People are accepted here just the way they are. You won't find a 'holier than thou' attitude here, just people loving people one person at a time.
Christ Church is more than one person or small group of people. We are a bunch of amazing people serving, teaching, greeting, reaching out, sharing, singing, praying and giving each week, all to make this place come alive and for people to experience the true love of God. Where ever you are on your journey in life, there is a place for you here.
We believe Christianity has answers to life's issues and we believe people might get excited about GOD if someone could explain in everyday English how responding to the good news that Christ proclaims can make a real difference in raising children, marriage, managing money, careers, dating, divorce, sex, ill-health, death, life after death or the million other things people deal with everyday.
At Christ Church International we do this everyday.
We encourage you to visit us as many times as you want and allow the Holy Spirit to show you that Christ Church is the right church for you.
We would love to Welcome you into our church family.
James Hansen-Sackey, a Medical Scientist by profession, is the Founder and Presiding Bishop of Christ Church International, a thriving apostolic ministry with churches in Ghana, USA, Switzerland and the United Kingdom.
He is the Bishop of the Kent Diocese of the Apostolic Pastoral Congress, UK.
He is also the Chief Executive of Life Relief International (U.K), an international outreach mission providing Christian ministry, community development and poverty relief projects to deprived communities and underdeveloped countries.
Bishop James is a prolific preacher with a profound Apostolic-Prophetic mandate to set in order 'the things that are out of order' in the church with emphasis on evangelism, prayer, righteousness, discipline and the ministry of the Holy Spirit. He has a deep passion for missions and ministers with simplicity and humour but with deep insight characterised by awesome demonstrations of apostolic power that have endeared him to audiences worldwide.
He believes that the destinies of our nations, families, marriages and personal lives can be fulfilled for the better by building lives on the foundation of God's Word.
He lives in London, England with his dear wife Justine and their sons; Abishai, Israel and James Jnr.
Founder & Presiding Bishop